WHO WE ARE
Our mission is to provide the most exquisite and revolutionary emi-emc testing solutions.
EMCI PLUS was established by Mr. Mahen Kumar, who has more than 20 years' experience in the EMC field, in the year 2010 with a vision to provide the best emi-emc solutions to the various industry segments, test labs, education and defence sector. In this endeavor EMCI PLUS is representing world renowned companies in India for emi-emc testing which includes Frankonia group-Germany, EMC Partner – Switzerland, AFJ Instruments – Italy, DARE Instruments-Netherlands etc. EMC Partner has successfully completed prestigious emi-emc projects with its key principals at ARAI-Pune, TUV Rheinland-Bangalore, EQDC-Gandhinagar, RCI-Hyderabad, Schneider – Bangalore, Philips – Bangalore/ Pune etc. We have ongoing projects at CPRI-Bangalore and BEL-Bangalore that we hope to complete soon.

EMC Partner
EMC Partner - Switzerland is a manufacturer of immunity testers to meet various IEC/EN standards for esd/eft/surge/pulse magnetic/harmonics & flicker.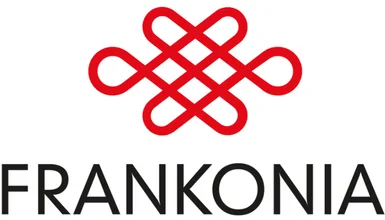 Frankonia Group
Frankonia Group - Germany is a ISO 9001 certified company located in Germany and they provide Anechoic chambers, related accessories and emc test systems.

BONN Elektronik
BONN Elektronik designs and produces customized solutions with RF power amplifiers and RF power amplifier systems. For more than 45 years power, individual solutions and quality of our instruments inspire experts and users worldwide. We build Power Amplifiers and Systems to your Specifications.
Whom We Represent
Warm gratitude 'Bonn Electronik'
Our mission is to achieve the common goals and objectives which suit the contemporary market demands. I believe that your interest will set us on the right path towards the achievement of our shared vision. EMCI-Plus is confident that we will achieve the success we are aiming for. Secondly, I wanted to remind you that communication is key. Please do not hesitate to reach out to me or any other team member if you have any further thoughts or ideas on how we can work together and make progress. It has been an honour to work with such an innovative and dedicated group of individuals. I'm excited about what's to come and look forward to our next meeting.