WHO WE ARE
Our mission is to provide the most exquisite and revolutionary emi-emc testing solutions.
EMCI PLUS was established by Mr. Mahen Kumar, who has more than 20 years' experience in the EMC field, in the year 2010 with a vision to provide the best emi-emc solutions to the various industry segments, test labs, education and defence sector. In this endeavor EMCI PLUS is representing world renowned companies in India for emi-emc testing which includes Frankonia group-Germany, EMC Partner – Switzerland, AFJ Instruments – Italy, DARE Instruments-Netherlands etc. EMC Partner has successfully completed prestigious emi-emc projects with its key principals at ARAI-Pune, TUV Rheinland-Bangalore, EQDC-Gandhinagar, RCI-Hyderabad, Schneider – Bangalore, Philips – Bangalore/ Pune etc. We have ongoing projects at CPRI-Bangalore and BEL-Bangalore that we hope to complete soon.
EMCI PLUS is also actively involved in providing EMC consulting to clients through a network of highly trained professional EMI-EMC consultants in INDIA. Further, EMC Partner is also working in the education field with a goal to make emi-emc as a core subject in engineering colleges so that when young minds develop products they encompass the emi-emc aspects in the design and are able to deliver world class products to India and the world. Our key product portfolio includes Anechoic Chambers and accessories, EMI/EMS test systems, Immunity testers, EMI Receivers, Antennas, Amplifiers and related instruments from around the world.

EMC Partner
EMC Partner - Switzerland is a manufacturer of immunity testers to meet various IEC/EN standards for esd/eft/surge/pulse magnetic/harmonics & flicker.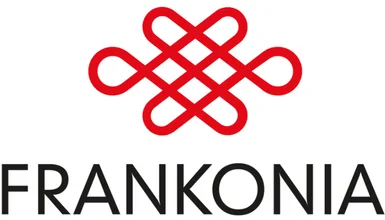 Frankonia Group
Frankonia Group - Germany is a ISO 9001 certified company located in Germany and they provide Anechoic chambers, related accessories and emc test systems.