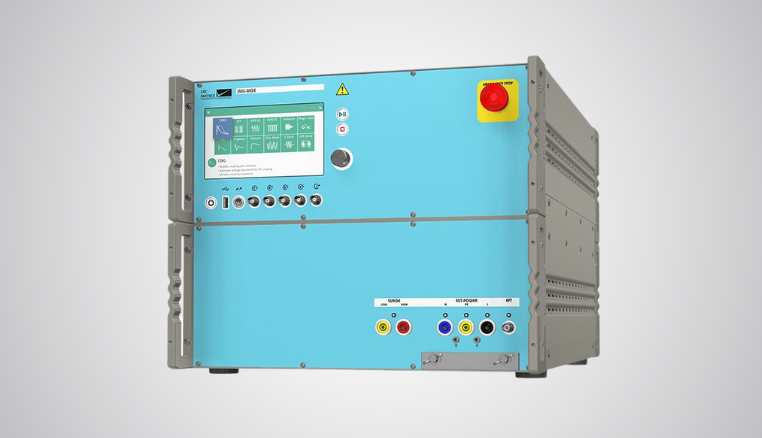 IMU-MGE Upto 8kv
ESD as per IEC 61000-4-2
EFT as per IEC 61000-4-4
Surge and Telecom as per IEC 61000-4-5
Power Frequency Magnetic Field as per IEC 61000-4-8
Pulse Magnetic field as per IEC 61000-4-9
Voltage Dips, Interruptions and Variations as per IEC 61000-4-11/29/34
Ring Wave as per IEC 61000-4-12
Common Mode Voltage disturbance as per IEC 61000-4-16
Differential Mode Voltage & Current disturbance as per IEC 61000-4-19
IMU-MGE Upto 8kv
Advantages
Modular test system with color touch screen and intuitive software.
Each system can be individually configured and easily extended in ON-SITE.
10 modules are available for the IMU-MGS.
12 modules are available for the IMU-MGE.
All modules are easily added or removed by the user on-site. The generator can be configured for IEC / EN and ANSI test requirements. Electromagnetic. Generators are
Programmed with default parameters from the IEC basic standards.
Power line CDN's up to 3x690VAC(L-L) & 1500VDC, 200A in both automatic and Manual type and signal line CDN's speed up to 1Gbit/s.
No External Isolation Transformer needed to decouple powered EUTs.
User programmable to determine PASS or FAIL.