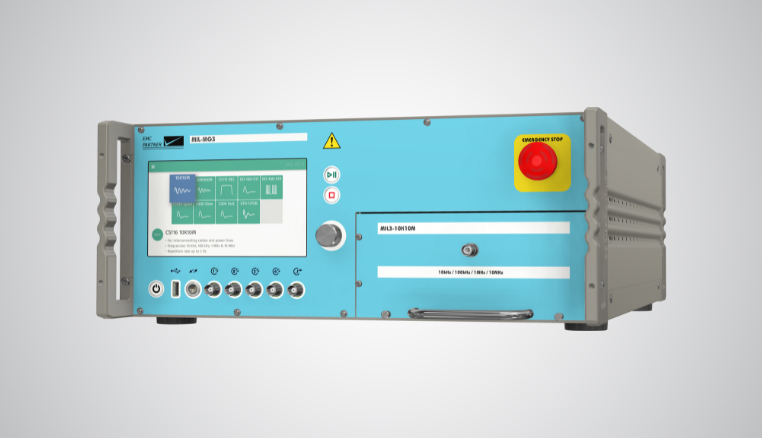 MIL-MG3
MILITARY Test System with Plugins for MIL STD 461 or DO-160 Tests
Section 17-Voltage spikes as per DO- 160
CS106 as per MIL STD 461C/E/F/G
CS115 as per MIL STD 461E/F/G
CS116 as per MIL STD 461E/F/G
Characteristics of 28V DC Electrical Systems of Military Vehicles as per MIL STD 1275B
Ring Wave as per IEC 61000-4-12
Common Mode Voltage disturbance as per IEC 61000-4-16
Differential Mode Voltage & Current disturbance as per IEC 61000-4-19
MIL-MG3
Advantages
Exceeds maximum test levels in MIL- STD-461
One coupler for tests (CS115 & CS116)
Modular, ON-SITE upgradeable system based on plugin technology
Automated test routines run from front panel
Extendable to meet DO-160 section 17 and 19.
No External Isolation Transformer needed to decouple powered EUTs.
User programmable to determine PASS or FAIL.